Did you know you can make Palmier Cookies with only 2 simple ingredients? All you need is store-bought puff pastry and regular granulated white sugar! So light, airy, and CRUNCHY!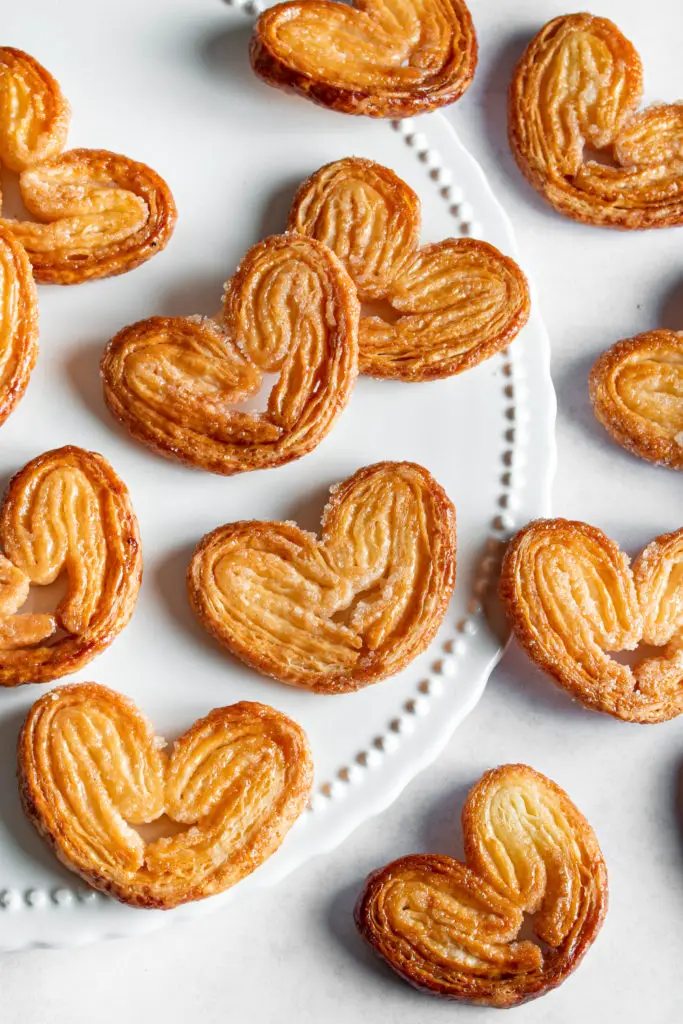 What is a Palmier?
Palmiers are also known as pig's ear, palm heart, or elephant ears. I actually knew them as butterfly crisps 蝴蝶酥 while growing up because they resembled the wings of a butterfly. Palmiers are a French pastry/cookie made from puff pastry. It's layered with sugar that caramelizes in the oven and creates a beautifully crisp, crackly, and glassy exterior.
I really feel like I missed the memo on these cookies. No one told me that palmiers were made with literally 2 ingredients. They're insanely easy to make and totally have that wow factor. Make these if you want to trick your friends into thinking that you're an actual pastry chef. You don't really need measurements, but you can find detailed steps and tips below.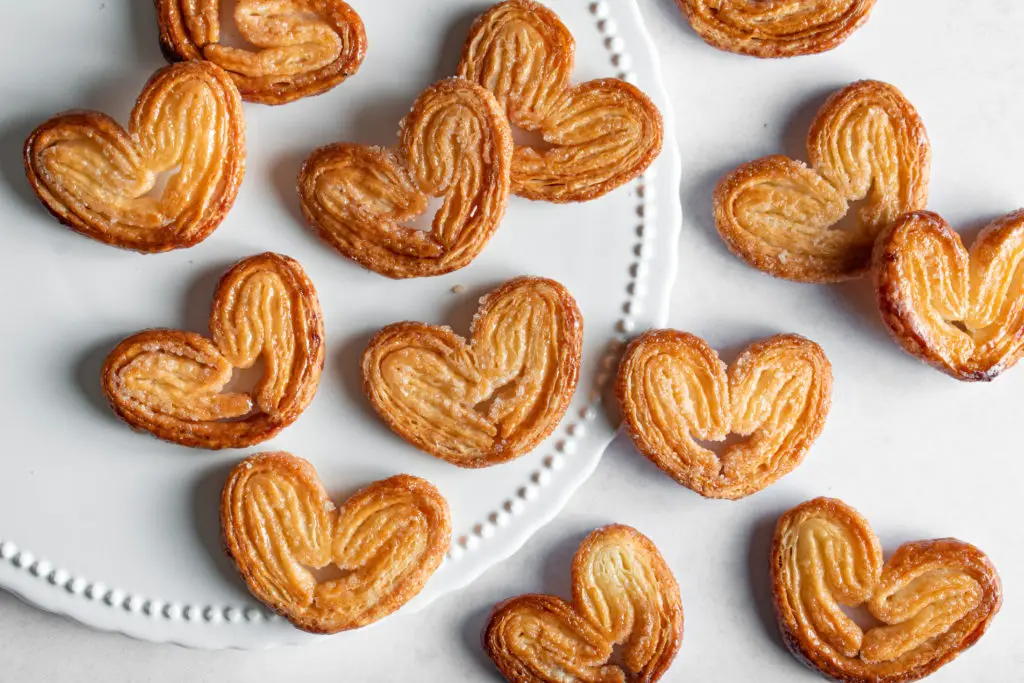 Ingredients
Puff Pastry: I personally don't have the time nor patience to make puff pastry from scratch. Store-bought works perfectly in this recipe. Make sure it's cold. There is nothing worse than working with warm floppy puff pastry. In Germany puff pastry is called Blätterteig.
Sugar: regular white granulated sugar is the ideal sugar here. I do not recommend using sugar substitutes as they do not caramelize. You can even mix in a tbsp of cinnamon or matcha to make things more interesting.
General tips
When baking multiple batches, switch the parchment paper or wipe off the paper between each bake. The sugar will tend to burn and thus causing the next batch to have burnt bits.
Fold the pastry rather than roll. Unless you prefer the look of a swirly palmier cookie, folding it will give you a heart shape.
Fold your puff pastry on the longer edge. This will make a more flattering shape.
Steps
There's no easy way to explain how to do the folds. Check out my video for a visual guide.
MORE EASY RECIPES
Strawberry Green Tea Tiramisu
Brown Butter Matcha Rice Krispies
Brown Butter Matcha Cookies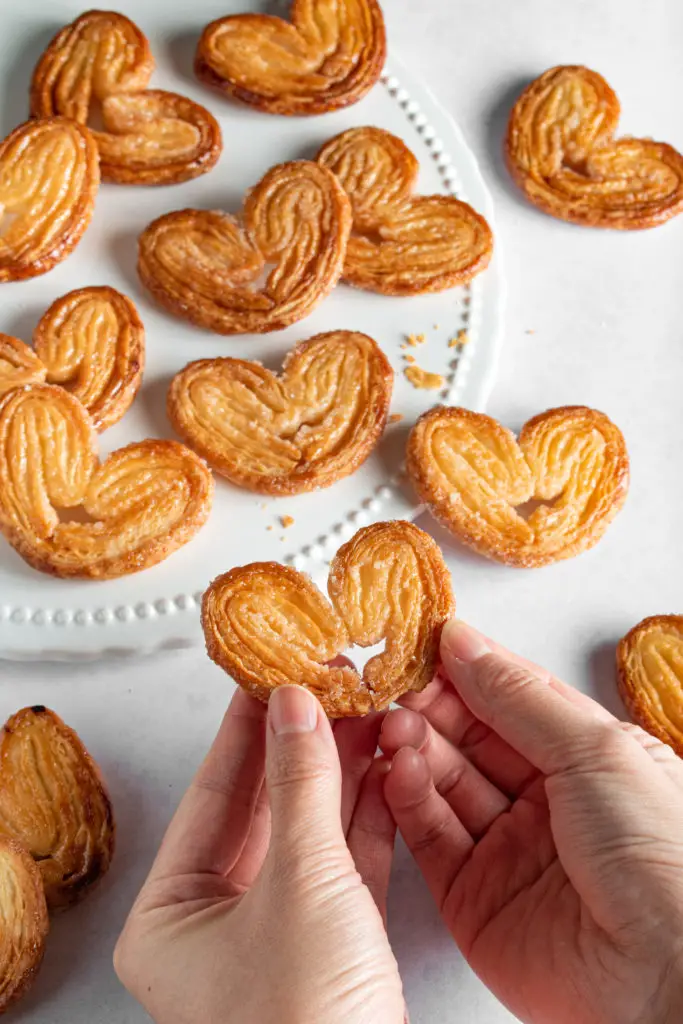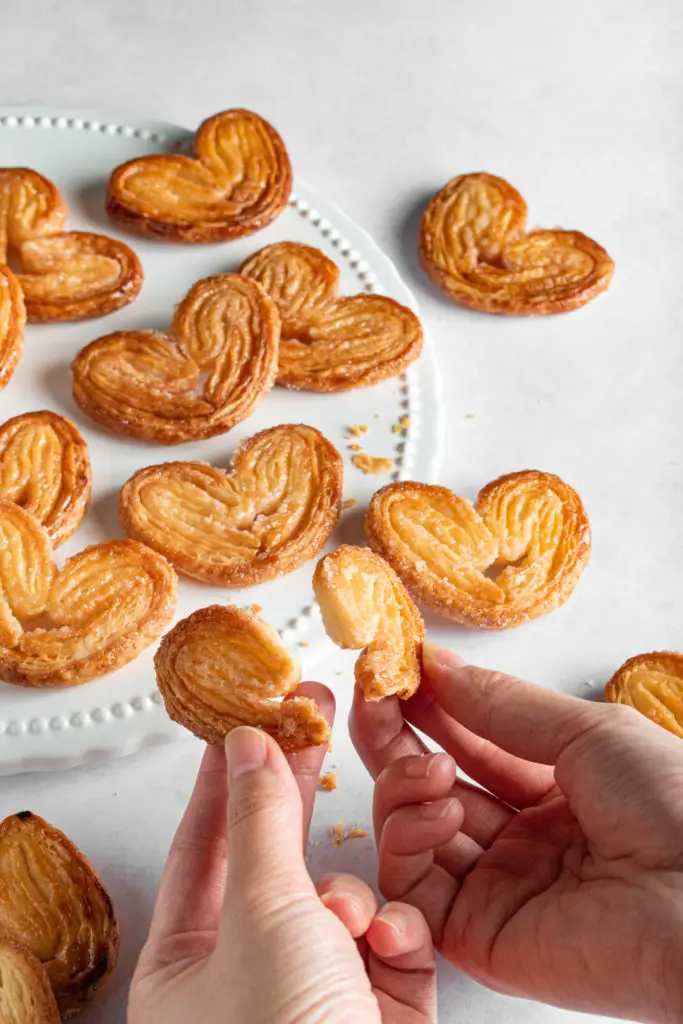 Yield: 20 cookies
2-Ingredient Palmier Cookies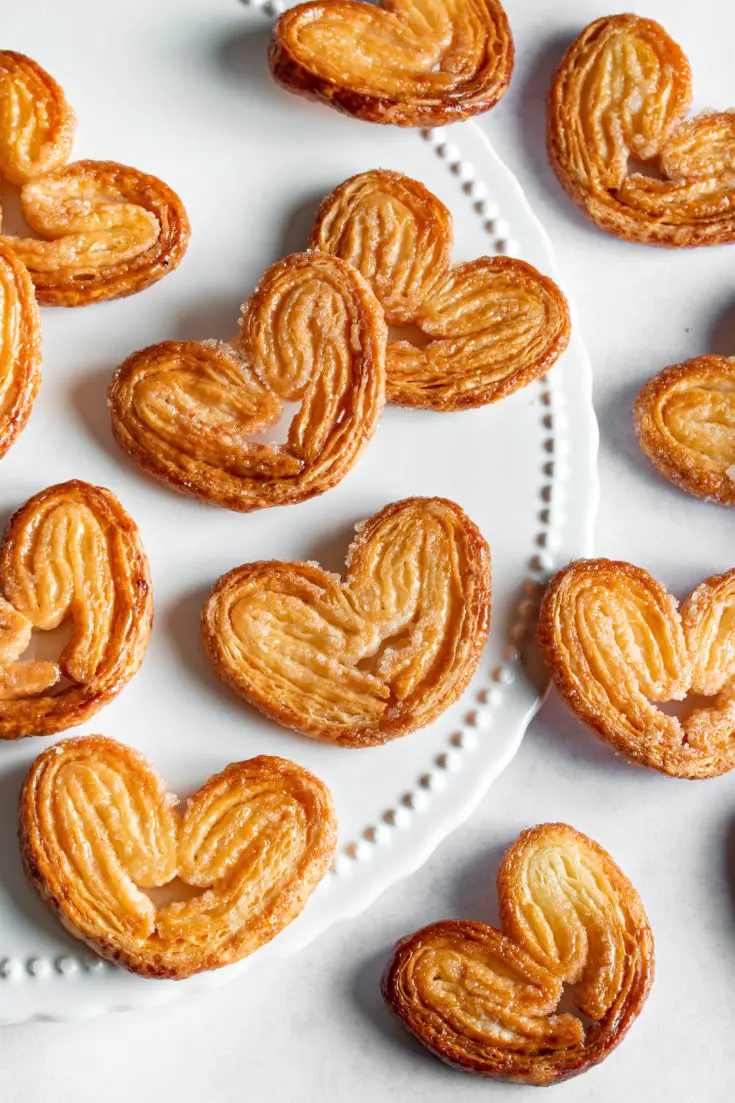 Ingredients
270g puff pastry
¼ cup sugar
Instructions
Unroll cold puff pastry. Sprinkle sugar evenly on top.
Fold both ends to meet in the middle. Then sprinkle another layer of sugar. Fold again and sprinkle more sugar.
Conduct the final fold. Then cover the outside with sugar. Refrigerate for ~10min.
When the pastry is firm, slice 1cm thick pieces and place onto a parchment-lined sheet. Bake at 220C for 7 minutes, flip, then bake for another 7 minutes until golden brown and caramelized. Enjoy!
More Recipes